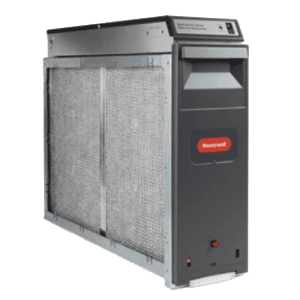 Media Air Filters Services in Delaware, OH

Air filters are an essential part of your home's HVAC system, capturing dust, pollen, and other allergens as they float throughout your home. Furthermore, clean air filters extend the life of any HVAC system and they can decrease the need for repairs caused by the stress they put on your HVAC system from poor airflow. You should be checking your air filters regularly and replacing them as needed. Air filters need to be replaced every couple of months.
If you're looking to improve the Indoor Air Quality in your home with air filters, our technicians at Delaware Heating & Air are the Indoor Air Quality experts in Delaware, OH! We want you and your family to live in comfort, breathing the best quality of air possible. Give us a call today to schedule services!
Media Filter vs. Standard Filter
The difference between media air filters and standard air filters is significant when it comes to improving indoor air quality. Media air filters are specifically designed to clean the air by filtering out impurities such as dust, allergens, and other particles. These filters can be up to five inches thick and contain multiple layers of filter media to trap these particles. On the other hand, standard air filters are thin, typically only one inch thick, and their main purpose is to protect the HVAC equipment rather than to clean the air.
Media air filters are installed in a cabinet in the return air duct of HVAC systems that use forced air. These systems work by drawing in air from the home, filtering it, and then circulating it back into the living space. This process can significantly improve indoor air quality by removing impurities from the air that you and your family breathe. In addition to media air filters, Delaware Heating & Air offers a range of indoor air quality solutions, including whole house air cleaners and air purification systems from top-brand names like Honeywell and Aprilaire. With these products, you can be confident that you are taking steps to improve the air quality in your home and promote a healthy living environment.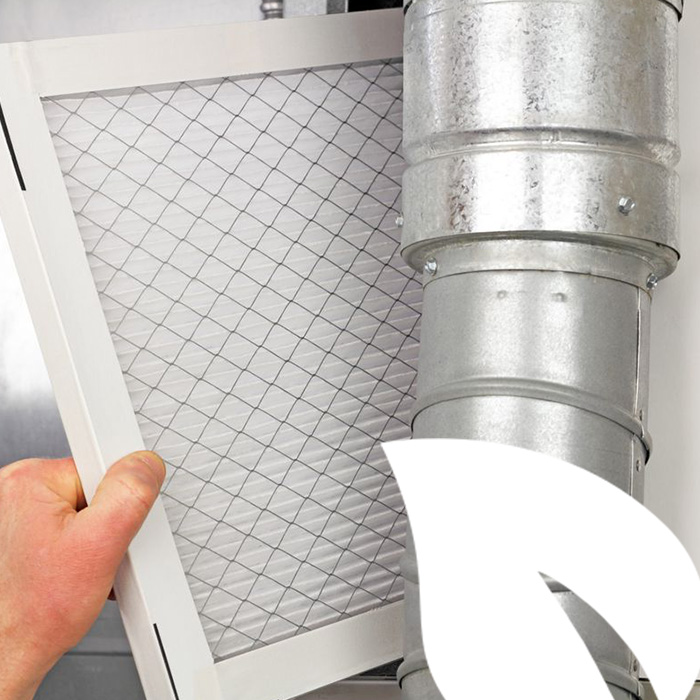 4 Benefits of Air Filters

Energy savings
Maximize your savings with media filters! By filtering the air effectively, they not only eliminate the need for additional air purifiers or electronics, but also result in improved indoor air quality and energy efficiency. This results in lower utility bills and a healthier home, making media filters a smart investment.

Removes indoor air pollution
Media air cleaners improve indoor air quality by trapping and removing pollutants, allergens and particles that cause respiratory issues and other health problems. Their continuous operation in your HVAC system also reduces dust buildup, leading to a cleaner home environment and appearance.

Protects HVAC equipment
Maximize HVAC efficiency with a top-quality air cleaner. Designed to capture more particles than a standard filter, these air cleaners help reduce strain on your heating and cooling equipment, extending its lifespan and improving its performance. Upgrade to a Whole Home Air Cleaner for a healthier and more efficient home.

Reduce maintenance
Maximize your home's air quality by regularly replacing filters. Replace high-performance indoor filters annually, and check them every six months. Depending on dust build-up, you may only need to replace filters once a year.
Commonly Asked Air Filters Questions
Do media air cleaners make a difference?
Do air purifiers really improve air quality? Yes, they can. Media air cleaners trap airborne pollutants like dust, mold, bacteria, etc. for improved air quality, especially when combined with proper filtration and home cleaning methods.
Are media air filters worth it?
The use of media air filters can significantly enhance indoor air quality in homes and offices. Compared to standard filters, media filters offer advanced filtration capabilities and can effectively capture finer particles such as dust, pollen, bacteria, pet dander, smoke, and other microscopic contaminants. Made of a pleated, paper-like material, media filters offer at least 7 times better filtration performance than standard filters in removing dust and other pollutants.
How long do media air filters last?
Media air filters have varying durations, depending on the type and amount of debris they trap. Disposable filters typically need to be replaced every 3 months, while more efficient pleated filters can last up to 6 months or more. Regular checks are important.