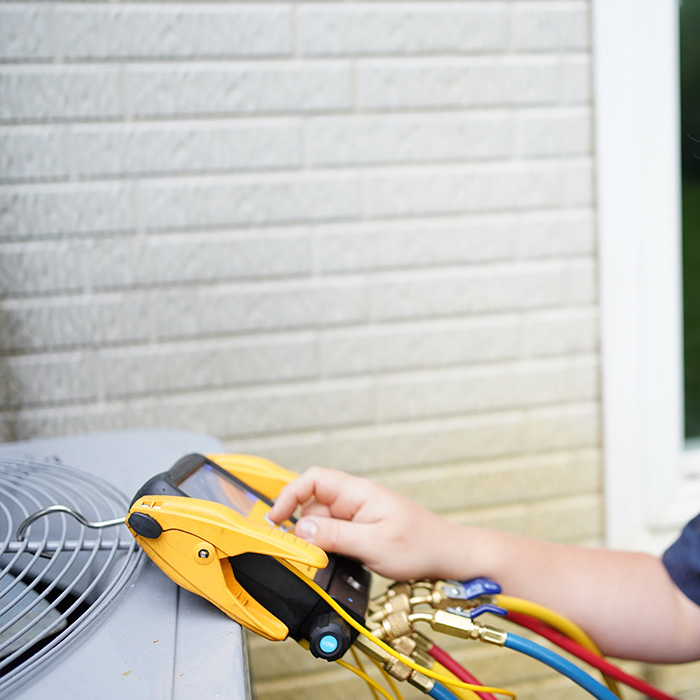 Heat Pump Maintenance in Delaware, Ohio

Your Heat Pump is vital to the quality of your home life. You want to make sure to maximize its lifespan and have your Heat Pump perform efficiently and effectively where you feel the hot air and also see less of a spike in your electric bill. At Delaware Heating & Air we have many ways to help you maintain your Heat Pump. We provide Heat Pump Tune-Up + Safety Checks as well as providing you the ability to purchase a Service Maintenance Agreement and have peace of mind with your HVAC system.
Why is Heat Pump Maintenance So Important in Delaware, Ohio?
The Heat Pump has many components that need routine maintenance for the unit to get the maximum use from it. In the warmer months, your AC is in high use day in and day out, and without proper maintenance, it can lose its ability to heat your home. We recommend that your Heat Pump unit serviced annually to keep it in top working condition. We recommend doing this in the Spring, so you have your Heat Pump working optimally during the cold weather. We highly recommend getting a Heat Pump Tune-Up + Safety Check every year. A Heat Pump Tune-Up will extend the life of your Heat Pump. If you need Heat Pump Maintenance Services done on your unit, call us at Delaware Heating & Air for all your Cooling & Heating Needs.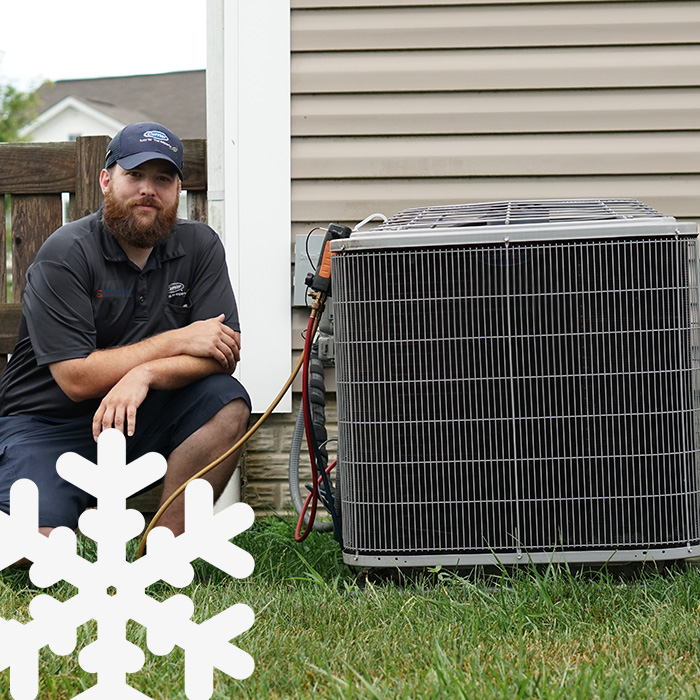 4 Benefits of Heat Pump Maintenance
Your home's heat pump should be serviced at least once each year to ensure that it is running efficiently and safely. Heat pump manufacturers recommend annual inspections and maintenance by a certified technician. Many warranties require regular maintenance to be valid. At Delaware Heating & Air, we offer a wide range of HVAC services including heat pump repair, maintenance, and new system installation. By keeping your heat pump well-maintained, you can ensure that your warranty remains valid and avoid costly repairs down the line. Here are six reasons why regular heat pump maintenance is important:

Longer Life Span
Tightening electrical connections, replacing worn belts, and cleaning the indoor and outdoor coils are all measures that protect system components and help them last longer.


Improved Comfort
A few adjustments and inspections can improve the heating and cooling output of the heat pump. Simple measures like calibrating your thermostat give you more control over the air in your home.

Avoid Costly Repairs
A heat pump maintenance visit from a professional technician can help you avoid expensive repairs by identifying minor problems before they become big ones.
Commonly Asked Heat Pump Maintenance Questions
Do heat pumps require annual maintenance?
Heat pumps should be serviced twice a year for optimal heating and cooling efficiency. However, at a minimum, the equipment should be serviced at least once a year. It's important to have maintenance performed by a licensed HVAC expert in the fall and spring to ensure that small issues are identified and corrected before they become major mechanical breakdowns that are both costly and inconvenient. At Delaware Heating & Air, we provide expert maintenance services to keep your heat pump running smoothly.
What maintenance can I perform on my heat pump?
Regular maintenance is crucial for ensuring the smooth operation of your heat pump. It is recommended to schedule tune-ups twice a year, at minimum once a year, by a licensed HVAC expert at Delaware Heating & Air. This can help identify and address small issues before they become major mechanical breakdowns. In addition to scheduling maintenance, it is important to check and replace the air filter regularly, ideally once a month. This will ensure proper airflow and prevent any blockages that can cause damage. Additionally, it is important to keep the outdoor unit of the heat pump clean and free of ice and debris during the winter and clear any vegetation within a three-foot radius during the summer.
How much does heat pump maintenance cost?
At Delaware Heating & Air, we understand the importance of regular maintenance for heat pumps to ensure optimal performance and efficiency. That's why we offer affordable heat pump maintenance services to our customers. Our team of certified technicians can perform regular inspections and tune-ups to identify and fix any potential issues before they become bigger problems. We recommend scheduling maintenance at least twice a year, during the fall and spring. Additionally, we recommend checking and replacing air filters on a monthly basis to ensure proper airflow and prevent blockages. We offer competitive pricing and special deals on our maintenance services, as well as maintenance plans to help keep costs low for our customers.