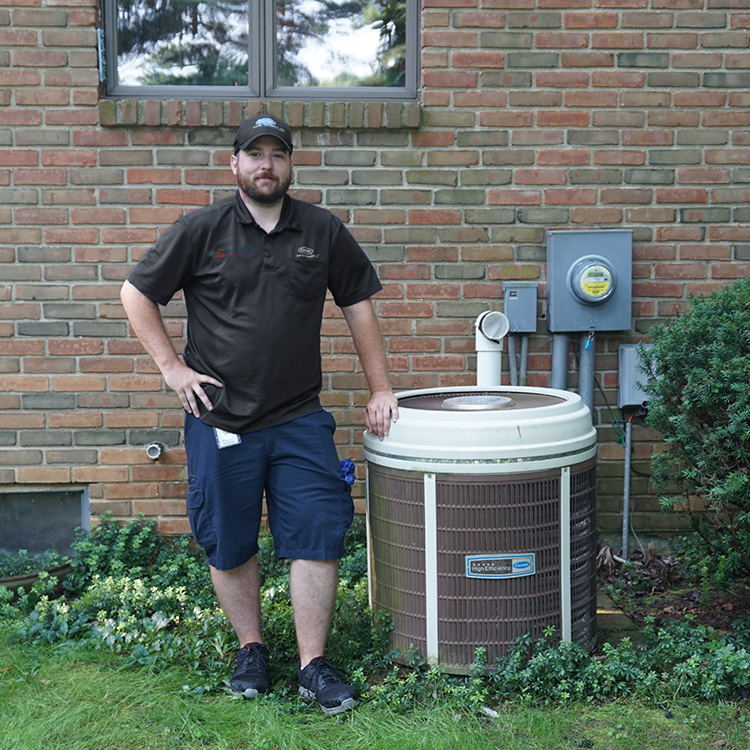 Premium Heat Pump Services in Delaware, Ohio

At Delaware Heating & Air, we provide a comprehensive portfolio of heating and cooling solutions, with a particular emphasis on the installation and remediation of heat pumps. Our skilled technicians are well-versed and proficient, and employ cutting-edge technology to maintain a congenial indoor atmosphere throughout the year. If you seek a novel or substitute heat pump, Delaware Heating & Air is your go-to. We boast an extensive collection of varied brands and prototypes, fully equipped for installation. For assistance in selecting the optimal model for your abode, do not hesitate to contact us!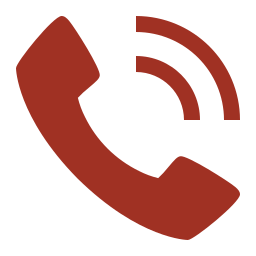 (740) 227-8302
Explore Our Heat Pump Services

Heat Pump Repair Services in Delaware, Ohio
If you're in Delaware, Ohio and your heat pump isn't working, you've come to the right place. We've got the best team of experts in town who are ready to help you with any heat pump repair problems you might be experiencing.

Heat Pump Maintenance Services in Delaware, Ohio
If you're looking for a local company to help you keep your heat pump in top condition, look no further. We've been servicing Delaware residents for years and we'd love to help you too with our heat pump maintenance services.

Heat Pump Installation Services in Delaware, Ohio
Our team of trained professionals is here to help you with any of your heating and cooling needs. Whether it's a new heat pump installation or an old system that just needs a tune-up, we have the experience to get the job done right.

10% off Service Call
Book Now
Save 10% on a Service Call
If you're having an issue with home heating or cooling equipment, call Delaware Heating & Air today! We can dispatch an NATE-certified technician that same day. Using the latest HVAC diagnostic equipment, our trained technicians thoroughly check your comfort equipment and perform expert diagnostics to pinpoint the root cause of the problem. After they've identified the problem, they'll present you with various options for resolving it to move forward.
4 Heat Pump Efficiency Tips

Stop cranking up the temperature
Turning up the temperature won't warm youIncrementing the temperature setting does not hasten the warming of your dwelling. It does, however, result in a substantial wastage of energy, especially if your system is fitted with an electric back-up heating option. Smart temperature controllers that are compatible with heat pump systems can assist in guaranteeing both comfort and cost-effectiveness by automatically shutting down your system during your absence and facilitating the creation of a schedule that ensures a toasty and inviting home upon your return.

Don't worry about the defrost mode
Some property owners may experience alarm upon encountering this cycle, however, defrosting frozen system components is a typical winter occurrence. If the defrost mode persists for an extended period, it may be indicative of a requirement for heating repair services.

Do NOT cover your system
The design of your system is meant for outdoor usage, and therefore does not require protection. Enshrouding it during the winter could result in severe issues such as the proliferation of mold and infestation by pests. In the event of sub-zero temperatures, it is best to avoid interfering with any ice formation. The ice can be sharp and hazardous to your system, and the latter should be equipped to handle this situation through a defrost cycle.

Follow a regular maintenance schedule
Frequent, expert cleaning and upkeep can assist your heating and cooling system to function optimally, incurring you with lower energy expenses and forestalling the malfunctions that might occur as a result of neglecting your units.
Commonly Asked Heat Pump Questions
What is the downside to a heat pump?
The downside to a heat pump can include: Initial cost: heat pumps tend to be more expensive than traditional heating and cooling systems Climate limitations: heat pumps are not as effective in very cold temperatures Maintenance: like any mechanical system, heat pumps require regular maintenance and repairs Noise: some heat pumps can be noisy, especially the outdoor units Longer heating time: compared to traditional heating systems, heat pumps can take longer to heat a space to the desired temperature.
What Is A Furnace Filter?
Regular replacement of furnace filters is crucial for ensuring a clean indoor environment. These filters work to capture debris, allergens and dust that accumulate in the return duct, protecting your blower fan and preventing the recirculation of dusty air into your home. Not only does this improve air quality, but it also helps your furnace run more efficiently.
Is getting a heat pump worth it?
Whether or not a heat pump is worth it depends on several factors, including:
Your climate: as mentioned, heat pumps are more effective in mild to moderate climates
Your energy costs: heat pumps can be more energy-efficient than traditional heating and cooling systems, which can result in lower energy bills
Your budget: heat pumps tend to be more expensive than traditional heating and cooling systems, so you need to consider the upfront cost as well as the potential long-term savings
Your comfort preferences: some people prefer the comfort of a traditional heating system over a heat pump, while others find heat pumps to be more comfortable.
Ultimately, the best way to determine if a heat pump is worth it for your home is to speak with a licensed HVAC professional who can assess your specific needs and provide you with recommendations based on your climate, energy usage, budget, and comfort preferences.