We Care About Your Comfort & Air
HVAC Service You Can Trust in Delaware, OH & Surrounding Areas
Our Services
Is your residential furnace or air conditioner not running in Five Star shape? Or are you thinking about upgrading your home HVAC system or thermostat? If either of these scenarios rings a bell, you have come to the heating and cooling experts.
At Delaware Heating & Air, We've Got You Covered
At Delaware Heating & Air, we care about making your home comfortable, and we pride ourselves on being Delaware's one-stop shop for everything related to residential HVAC systems and equipment in the Greater Metropolitan Area of Columbus. No matter how big or small your heating, air conditioning, or indoor air quality issue is — we are always ready to send a certified technician to help! We are open 24 hours a day, 7 days a week, 365 days a year, and because of our extended hours of operation, we always have someone available to answer your call. Furthermore, our team of local HVAC technicians and installers have completed drug tests, background checks, certifications and are fully insured and more than happy to assist!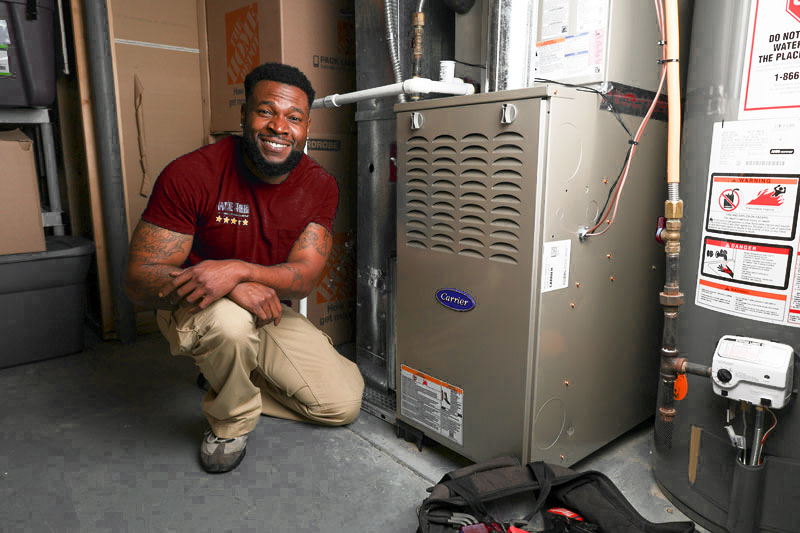 Furnace Services in Delaware, OH
Is your furnace giving you issues or problems? Is it beginning to show the warning signs of old age or a complete breakdown? Then, call the residential heating experts at Delaware Heating & Air at your earliest convenience! We encourage you to contact us when issues arise; keep in mind that it's better to be safe than sorry when it comes to the comfort of your own home. No matter what type of home heating system you have, we provide expert services for gas furnaces, electric furnaces, split, or an air handler. On top of that, we offer a complete selection of furnaces from top brands in the industry and home heating services that come with owning and maintaining your household. This includes furnace diagnostics, safety checks, repairs, emergency services, seasonal maintenance plans, installation, and so much more!
Air Conditioning Services in Delaware, OH
At Delaware Heating & Air, we care about our customers, community members, and their overall well-being. We take your home's comfort seriously because all homeowners work hard to provide their home with their optimal level of comfort. We are dedicated to giving our customers and community members the means necessary to make their homes their sanctuary. We provide homeowners with essential tools, equipment, and services to have a comfortable and affordable home for you and your family without compromising quality over quantity. Being a Five Star rated HVAC business, we take every job to heart, whether you contact us for a simple diagnostic or an entire HVAC installation. Doing so means that our customers and community come first, and 100% satisfaction is always guaranteed. So, give Delaware Heating & Air a call today; you won't regret it!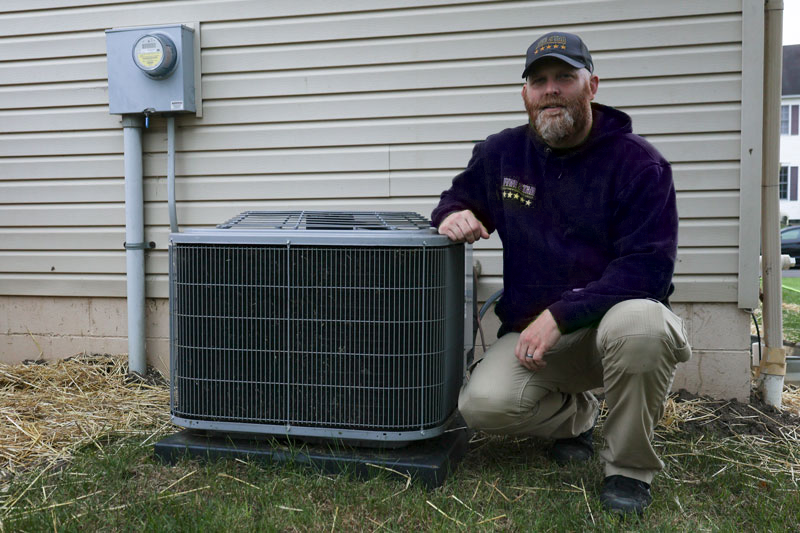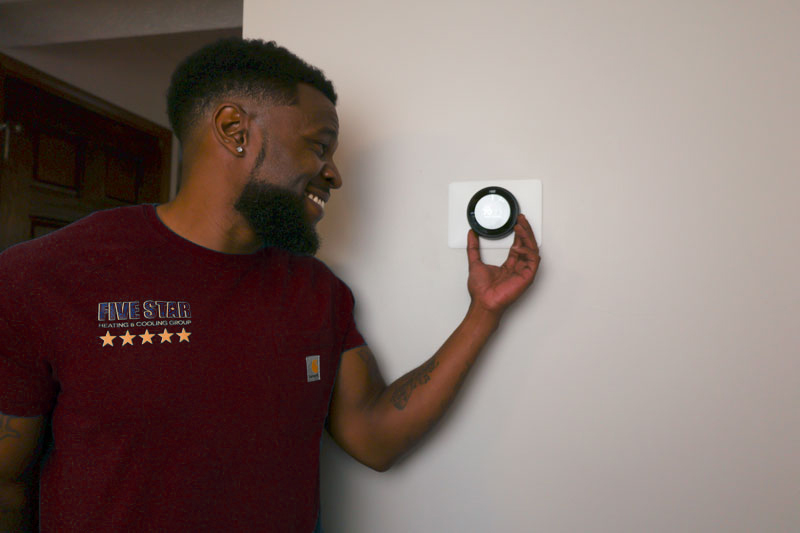 Indoor Air Quality Services in Delaware, OH
According to the Health Administration, Occupational Safety, and the EPA, Indoor Air Quality is one of the biggest household problems. The fact of the matter is that as humans, we need to breathe in clean air, and IAQ equipment can work with your HVAC system to provide you, your family, and your home with clean and recycled air. At Delaware Heating & Air, we know that your home's Indoor Air Quality is important, which is why we offer a wide range of affordable IAQ products that are specifically designed to keep and maintain clean air throughout your home. This includes UV Lights, Ionizers, Air Purifiers, Media Air Cleaners, Oxidizers, smart/wifi thermostats, HEPA filters, iWave-R, humidifiers, dehumidifiers, and more.
Buy Today, Pay Over Time With HVAC Financing
Purchasing a new furnace or air conditioning system is a major decision. Because HVAC equipment is built to last a long time and provide you comfort throughout your home around the clock, they can seem expensive. But, ultimately, you get what you pay for. And if you're looking to buy a new heating system, A/C, or heat pump and you need to make payments, no worries. We offer user-friendly, straightforward HVAC financing options to finance your new HVAC system.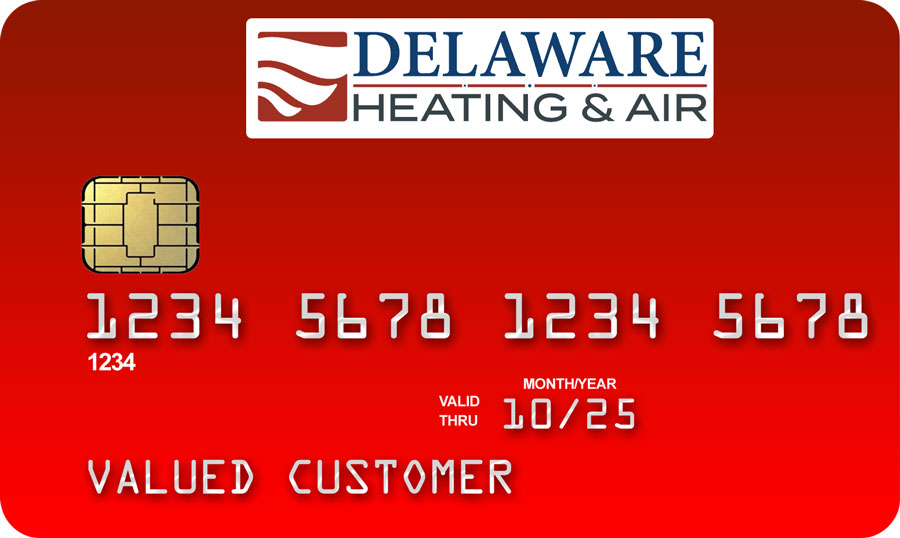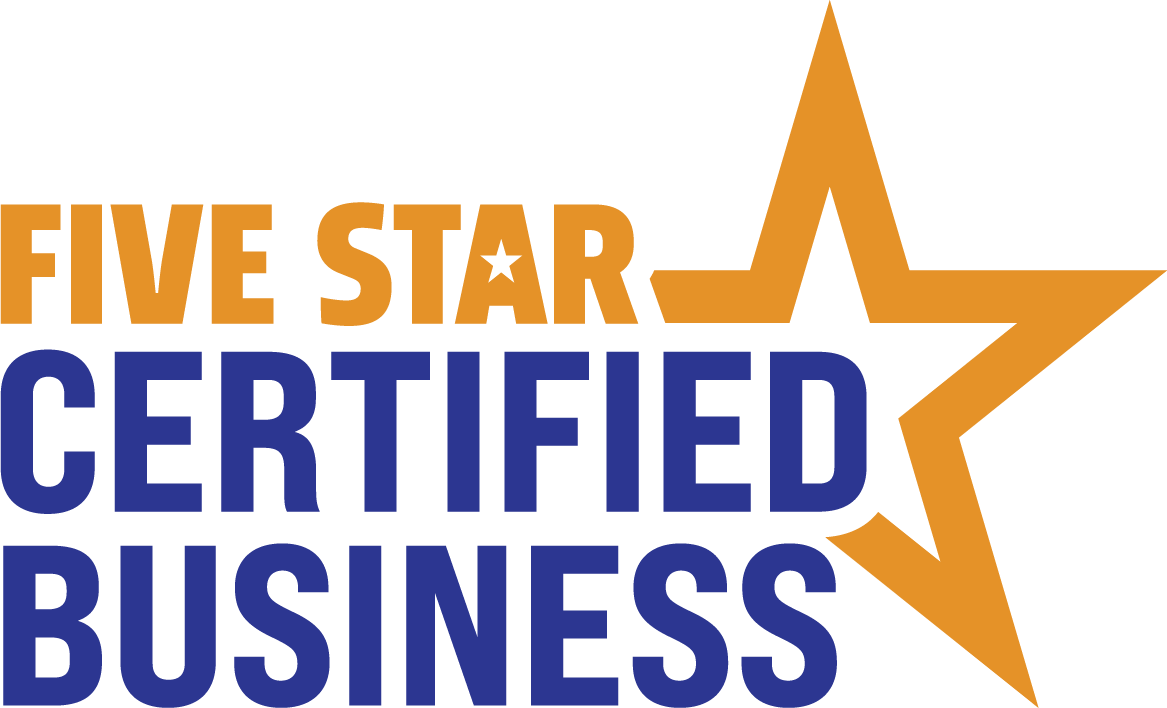 Proud Member of Five Star Home Services
Check Out Our Customer Reviews

Why Choose Delaware Heating & Air For Your Residential HVAC Services?
When it comes to your indoor air quality and your home's optimal comfort levels, less is never considered to be more. Even when dealing with an unexpected issue settling for a low-grade HVAC company, brand, or equipment can end up costing you more in the long run. When you need a friendly, reliable, trustworthy, knowledgeable, and highly-skilled HVAC expert that is local and affordable, call Delaware Heating & Air. We save you time, energy, and money by doing every job, big or small, right the first time. When it comes time to repair or replace your home heating and cooling system, choosing the right HVAC company can become overwhelming. Choosing a local HVAC business, like us, will help our customers every step of the way when finding a system that fits their overall needs. Additionally, our experts will work with the local business bureau to find certain tax credits when replacing your HVAC system.
At Delaware Heating & Air, our dedicated HVAC technicians are passionate about serving customers within our community, throughout Central Ohio, and the surrounding areas. When on a job, no matter the size. Our number one priority is 100% customer satisfaction across the board. We believe that our mission is to do our very best work on every job, every single time. We understand that satisfaction is essential to the success of our business. Because of this, we have high standards for our employees, and we expect them to go above and beyond on every job they complete. We encourage you to call us today and "Experience the Five Star Difference."
As a Five Star Heating & Cooling Group member, we always guarantee 100% customer satisfaction across the board on every job we do. On top of that, we offer the Best Price Guarantee in the industries top of the line HVAC systems and equipment. In addition, our extended list of home heating and cooling services and products takes account of all aspects of your home comfort, including Indoor Air Quality (IAQ) products and services. At Delaware Heating & Air, we offer HVAC system repair and replacements, emergency HVAC services, yearly, seasonal, and preventative maintenance for all systems, 24-hour service repairs, and so much more.
At Delaware Heating & Air, we offer HVAC diagnostics for any brand of home comfort equipment at an affordable rate for any type of budget. Not to mention, we provide the best maintenance service in Central Ohio and surrounding areas, and we are familiar with HVAC groups like Air Conditioning Contractors of America or "ACCA." We also offer extended customer services allowing us to be available 24-hours a day, 7 days a week, 365 days a year, including weekends and holidays.
We know that the air you breathe inside your home is sacred and clean air is a fundamental aspect of your overall health and quality of life. Because of this, Delaware Heating & Air offers a wide selection of Indoor Air Quality (IAQ) products and services. Including but not limited to air purifiers, humidifiers, dehumidifiers, oxidizers, air filtration systems, media air filters, HEPA filters, UV Lights, the iWave-R, and limited-time air duct cleanings, and much, much, more!