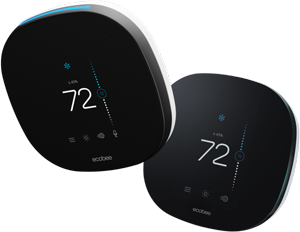 Expert Smart Thermostats Installation in Delaware, Ohio

With their cool features and remote controllability, today's modern smart thermostats are a far cry from the old hockey-puck-looking knob on the wall many of us grew up with. Today's smart thermostats are programmable, smart home compatible, and they're useful for conserving energy and curbing overall heating and cooling expenses. Because these thermostats are so much more advanced, they enable superior control of your home's overall air quality and temperature. These thermostats are priced affordably, so investing in a thermostat upgrade means more savings in efficiency and improved overall temperature consistency throughout your home. If this interests you, we would be happy to show you the different smart, energy-efficient options to choose from.
If you're looking for more control over the temperatures in your home, our technicians at Delaware Heating & Air are the Indoor Air Quality experts in Delaware, OH! We want you and your family to live in comfort, breathing the best quality of air possible. Give us a call today to schedule services!
What is a Smart Thermostat?
Smart thermostats provide superior temperature control compared to programmable thermostats by allowing the user to set a schedule and adjust the temperature remotely from their smartphone. They also have added features like home sensors and WiFi connectivity, improving upon common problems with programmable thermostats.
Connected to the Internet, smart thermostats are similar to wifi thermostats and can be controlled from other internet-connected devices such as laptops or tablets. This allows for remote control from anywhere in the world, which is crucial for energy savings. Studies have shown that households with programmable thermostats have higher energy consumption due to incorrect usage or disabling, so upgrading to smart thermostats like Honeywell (T6, T10), Ecobee, Google Nest, or Carrier Infinity is recommended.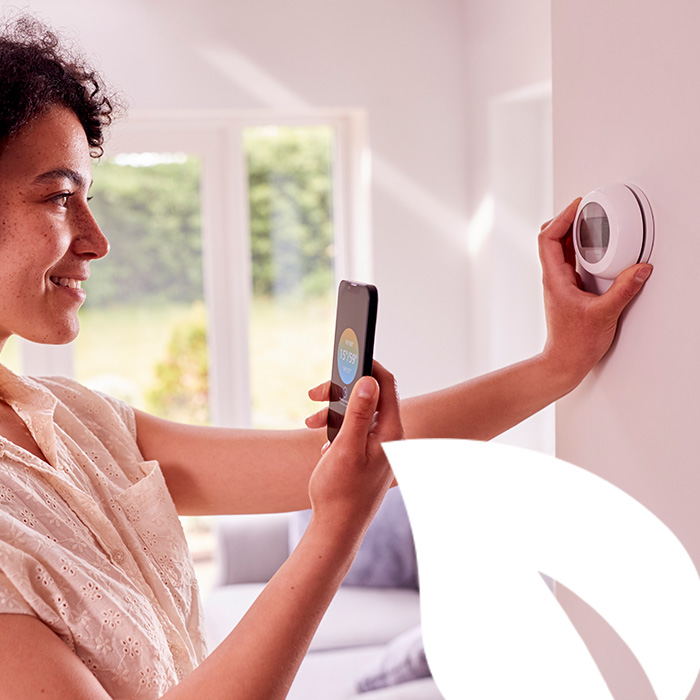 4 Benefits of Thermostat Upgrade


Avoid human error
Smart and wifi thermostats can learn your schedule and preferences, streamlining energy efficiency in your home. Your smart device will automatically make necessary adjustments as you come and go. If you've ever forgotten to turn off your A/C or heater while away, a smart thermostat like Nest Learning Thermostat can detect your absence and turn off the heat for you.

Track energy and save money
One of the key benefits of having Delaware Heating & Air install a smart thermostat is lower heating and air conditioning bills. By promoting energy-saving settings, a smart thermostat can save you money. It adjusts the indoor climate automatically based on your preferences and habits.

Manage the temperature remotely
With a smartphone, you have full control over your thermostat, whether at home in bed or just arriving from work. Our top-rated smart thermostats have modern designs, user-friendly screens, and highly-rated companion apps, making them easy to use. If programmable thermostats have been a struggle, this new generation of well-designed thermostats will be a refreshing change.
Commonly Asked Thermostat Questions
Is a smart thermostat better than a programmable thermostat?
Smart thermostats eliminate the need for manual temperature adjustments. They learn from your habits and automatically regulate the heating and air conditioning for optimal comfort. Plus, they are energy efficient, potentially saving you money in the long run. Experts acknowledge that smart thermostats surpass the capabilities of programmable thermostats.
What do I need to know about smart thermostats?
Smart thermostats excel in energy management. They intuitively regulate the home's temperature for comfort and can make decisions based on family habits and routines. With the ability to anticipate heating needs, you don't need to manually set temperatures anymore. Sensors control your existing heating and cooling systems.
How long do smart thermostats last?
The smart thermostats sold and installed by Delaware Heating & Air, like Nest and Ecobee, have a long lifespan. The exact lifespan varies based on usage, brand, production, and settings, but experts typically estimate it to be at least 10 years or more. Undamaged, your smart thermostat could last even longer.