Air Conditioner Maintenance

Your air conditioner is vital to your home quality life. You want to make sure to maximize its lifespan and have your Air Conditioner perform efficiently and effectively where you feel the cold air and also see less of a spike in your electric bill.
 At Delaware Heating & Air, we have many ways to help you maintain your Air Conditioner. We provide AC Tune-Up + Safety Checks as well as providing you the ability to purchase a Service Maintenance Agreement and have peace of mind with your HVAC system.
Why is Air Conditioning Maintenance So Important?
Air Conditioners have many components that need routine maintenance for the unit to get the maximum use from it. In the warmer months, your AC is in high use day in and day out, and without proper maintenance, it can lose its ability to cool you down. We recommend that your AC unit serviced annually to keep it in top working condition. We recommend doing this in the Spring, so you have your AC working optimally during the high heat.
We highly recommend getting an AC Tune-Up + Safety Check every year. An AC Tune-Up will extend the life of your Air Conditioner. If you need AC Maintenance Services done on your unit, call us at Delaware Heating & Air for all your Cooling & Heating Needs.
What is an AC Tune-Up + Safety Check?
We will send out a trained service technician that will be able to thoroughly check on your AC to make sure it is working correctly.
Our AC Tune-Up + Checkout includes:
Check compressor amp draw
Check operation sequence
Inspect condenser coil
Measure temperature drop
Check valves
Check thermostat
Check contractor
Check motor capacitor
Check compressor capacitor
Check relays
Check drainage
Check motor amp draw
Check freon / refrigerant levels
Check and inspect electrical
Lubricate any accessible moving parts
Check discharge
Check overall operations, ensuring that your system shuts down properly, preventing future issues.
Check out our Online Deals to find a coupon for our AC Tune-Up + Checkout.
Save Money with Our Service Maintenance Agreement
You can also purchase an Annual Service Maintenance Agreement (SMA) that will keep your whole HVAC system under our care. There are many perks of our SMA's including peace of mind that it gives you knowing that your HVAC system will always have professionals looking out for and providing the routine maintenance that helps extend your HVAC systems life.
Our Service Maintenance Agreement Includes:
Includes (1) Furnace Tune-Up and Safety Check and (1) A/C Tune-Up and Check out
A Furnace Tune-Up + Safety Check
An Air Conditioner Tune-Up + Checkout
You will receive Priority Service – When you have a problem you go to the top of the list!
15% Discount on all repairs
50% off Diagnostic Service Calls
Check out our Online Deals  to find a discount on our Service Maintenance Agreement.
Why Choose Delaware Heating & Cooling
Make sure when you are having AC or HVAC maintenance done, that you use a professional AC Technician that is licensed and certified. Your AC System is too valuable not to use quality work. Allow Delaware Heating & Air to help keep your Air Conditioner working 100%.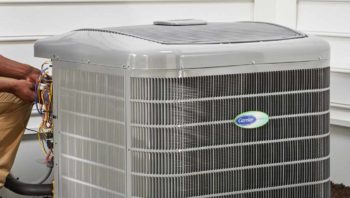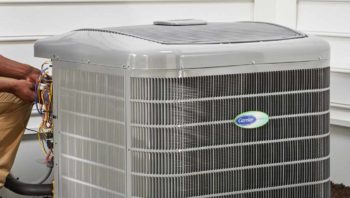 Air Conditioner Maintenance