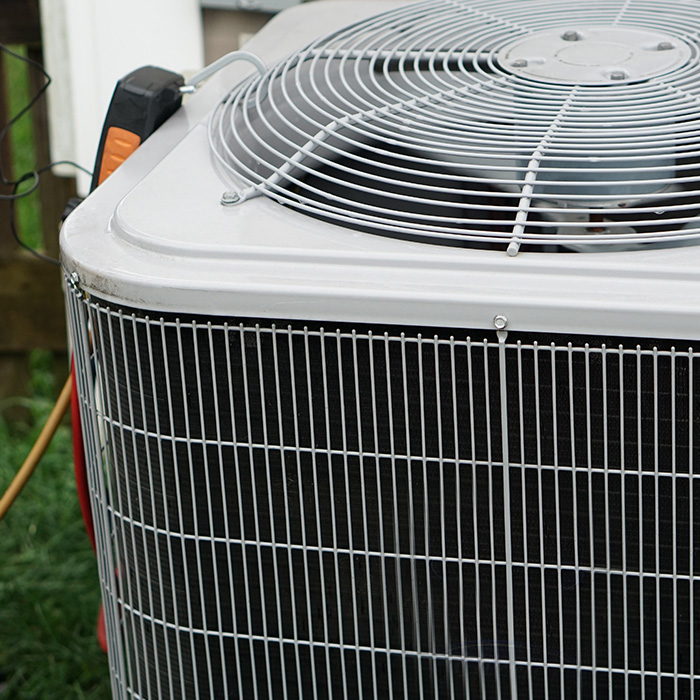 Air Conditioning Maintenance Services in Delaware, Ohio

Your air conditioner is vital to your home quality life. You want to make sure to maximize its lifespan and have your Air Conditioner perform efficiently and effectively where you feel the cold air and also see less of a spike in your electric bill. At Delaware Heating & Air, we have many ways to help you maintain your Air Conditioner. We provide AC Tune-Up + Safety Checks as well as providing you the ability to purchase a Service Maintenance Agreement and have peace of mind with your HVAC system.
Why is Air Conditioning Maintenance So Important?
Air Conditioners have many components that need routine maintenance for the unit to get the maximum use from it. In the warmer months, your AC is in high use day in and day out, and without proper maintenance, it can lose its ability to cool you down.
We recommend that your AC unit serviced annually to keep it in top working condition. We recommend doing this in the Spring, so you have your AC working optimally during the high heat. We highly recommend getting an AC Tune-Up + Safety Check every year. An AC Tune-Up will extend the life of your Air Conditioner. If you need AC Maintenance Services done on your unit, call us at Delaware Heating & Air for all your Cooling & Heating Needs.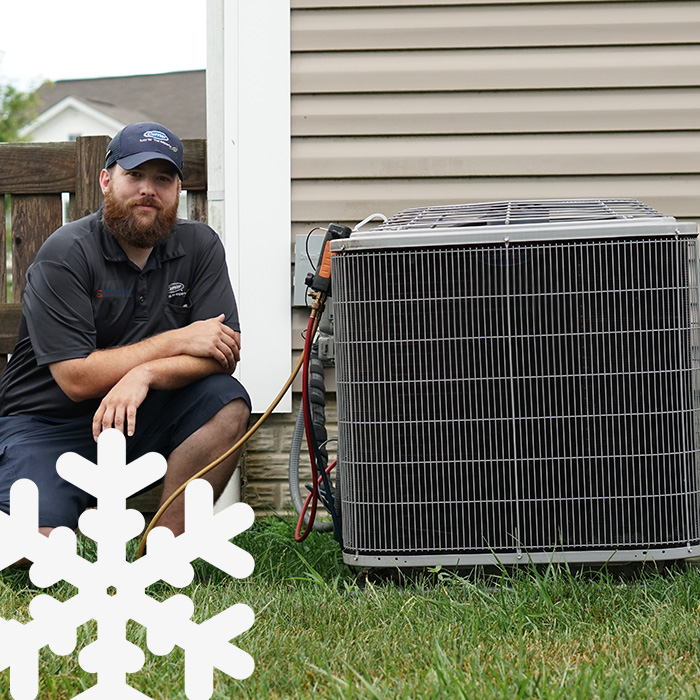 4 Signs Reasons Why You Should Maintenance Your A/C

Poor Airflow
Weak AC airflow can often be caused by a clogged air filter. A filter filled with dirt and debris needs to be replaced. To clean the filter, use a vacuum or compressed air. It's crucial to regularly change the filter at least every three months to maintain the efficiency of your AC unit. Delaware Heating & Air can help you with regular filter change and maintenance to keep your AC unit running at its best.

Hot and Cold Spots In the House
An unusual increase in your electric bill for cooling your home may indicate an issue with your air conditioner. While it is common for bills to rise during summer months due to increased usage, a significant difference in cost compared to previous summers may signify a problem. It is important to investigate and address any potential malfunctions to avoid excessive energy consumption and costs.

High Energy/Utility Bills
Regular maintenance is essential to ensure that your air conditioner runs efficiently and keeps your energy bills low. A tune-up can address issues such as dirty filters, duct leaks, malfunctioning parts, low refrigerant levels, and lack of maintenance. These issues can cause your air conditioner to use more electricity and increase your electric bills. Contact Delaware Heating & Air for a tune-up and let us help you keep your air conditioner running smoothly and efficiently.

Blower Fan Continuously Running
If the fan in your HVAC system does not shut off when it should, it could be caused by a variety of issues such as a faulty thermostat or poor wiring. These types of problems are complex and should be handled by a professional HVAC technician. At Delaware Heating & Air, our experts are trained to diagnose and repair issues with fans and ensure that they function correctly. Contact us for professional assistance.
Commonly Asked A/C Maintenance Questions
Can I perform air conditioning maintenance on my own?
Attempting to perform maintenance on any HVAC unit without the proper training, experience and expertise is not recommended. While you can take steps to ensure your A/C system is running efficiently, it is best to leave preventative maintenance to the experts. At Delaware Heating & Air, our professionals have the knowledge and experience to properly maintain your unit, ultimately saving you money in the long run by doing the job correctly from the start.
What happens if I forget to have my A/C serviced?
Regular maintenance is essential for the efficient functioning of a residential air conditioner. Neglecting to service the unit every year can cause it to become less efficient and increase operating costs. Furthermore, lack of maintenance can also result in excessive wear and tear on the equipment, leading to costly damages and even system breakdown or failure. By scheduling annual maintenance with Delaware Heating & Air, you can ensure that your A/C unit is running at its best and avoid costly repairs down the line.
How much does A/C maintenance cost?
HVAC maintenance services can be costly, with some contractors charging up to $400. However, that's not the case with Delaware Heating & Air. We offer affordable maintenance services and regularly run deals and promotions on our website. Signing up for a maintenance plan or Service Maintenance Agreement can also help you save on costs. Additionally, our customer referral program offers incentives and can even make the service cost-free. Our team of experts is available 24/7 to answer any questions and provide you with the best service at a price that fits your budget. Contact us for more information.