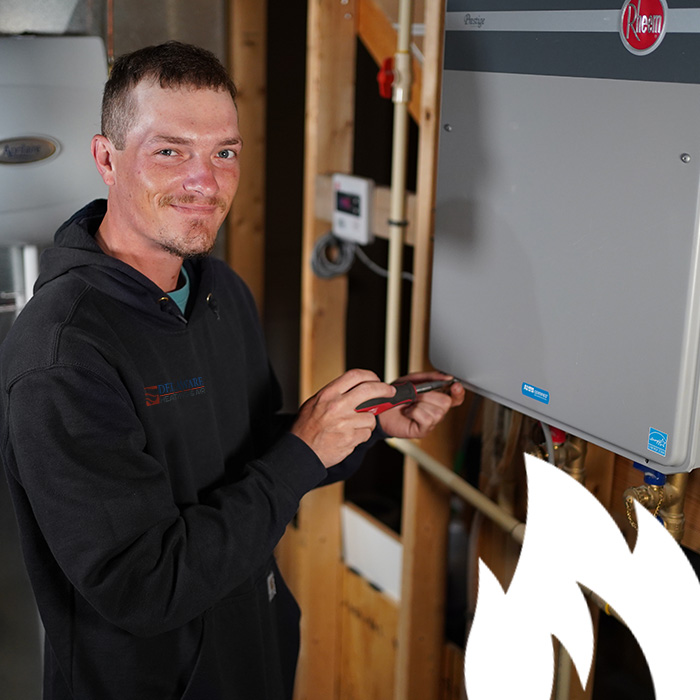 Delaware, Ohio's Trusted Heating & Furnace Solutions

Providing Heating Installation and Repair Services To Delaware, Ohio, and the surrounding areas. Your home or office needs high quality—and highly reliable—heat. Don't just sit around until you feel the cold. Get in touch for a comprehensive maintenance check, repair, or system upgrade now and ensure your space stays warm and comfortable, even when the temperature drops.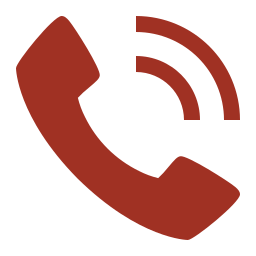 (740) 227-8302
Explore Our Furnace Services

Furnace Repair Services in Delaware, Ohio
At Delaware Heating & Air, we understand the importance of keeping your furnace in optimal working condition. That's why we offer comprehensive furnace repair services to residents of Delaware, Ohio and surrounding areas.
Our team of certified technicians are highly skilled and experienced in repairing all types of furnaces, including gas, electric, and oil-fired systems. Whether you're experiencing issues with your furnace's ignition, blower motor, or thermostat, our team can quickly diagnose the problem and provide an effective solution. We use only the highest quality parts and equipment to ensure that your furnace is repaired to the manufacturer's specifications.

Furnace Maintenance Services in Delaware, Ohio
During our maintenance visit, our technicians will inspect and clean all of the key components of your furnace, including the burners, heat exchanger, and filters. We will also check for any gas leaks and make sure your furnace is properly venting. If we do find any issues, our technicians will provide you with a detailed report and discuss any necessary repairs or replacements.
In addition to regular maintenance, we also offer Scheduled Maintenance Agreements or Preventative Maintenance Plans to help make furnace maintenance more affordable for our customers. These plans include regular maintenance visits, priority service, and discounts on repairs.

Furnace Installation Services in Delaware, Ohio
High-quality heaters and heating systems can go the distance—and that's a good thing. That said, most will need a few repairs from time to time to ensure they're functioning at their peak—and to ensure you get the maximum life out of your heating investment.
If you hear banging sounds, smell burning, or are noticing sky-high heating bills get in touch. It's likely time for a maintenance check and, likely, a quick repair or two. By staying ahead of heating repairs before they become significant issues, you'll save yourself and your family from the hassles, headaches, and costs that come with full-scale replacements. That's always a plus.
Schedule a Diagnostic Service Call in Delaware, Ohio
If you're having an issue with home heating or cooling equipment, call Delaware Heating & Air today! We can dispatch an NATE-certified technician that same day. Using the latest HVAC diagnostic equipment, our trained technicians thoroughly check your comfort equipment and perform expert diagnostics to pinpoint the root cause of the problem. After they've identified the problem, they'll present you with various options for resolving it to move forward.
4 Furnace Efficiency Tips

Schedule Maintenance
At Delaware Heating & Air, we understand the importance of keeping your furnace in top working condition. That's why we offer comprehensive maintenance services to ensure your heating system is running efficiently and safely. Our skilled technicians will thoroughly inspect every component of your furnace, identifying and addressing any issues that may arise. With regular maintenance, we can keep your furnace running smoothly, extending its lifespan and reducing energy consumption. Trust us to keep your home warm and comfortable all winter long.

Change Your Air Filter
Regular replacement of your furnace's air filter is crucial for maintaining good indoor air quality and keeping your heating system running efficiently. Dirty filters can block airflow and put extra strain on your furnace, but by replacing them frequently, you can ensure that your air is clean and your system is functioning optimally.

Leave Your Thermostat Alone
If you reside in an area with low temperatures, it may be tempting to turn up your thermostat to stay warm. However, doing so can also lead to an increase in your energy bill. To strike a balance between comfort and cost-efficiency, set your indoor temperature to 68 degrees. Additionally, using a smart or programmable thermostat can provide additional savings on energy usage.

Have Your Ducts Cleaned
Regular professional duct cleaning can improve the air quality in your home and ensure that your HVAC system is running efficiently. By removing contaminants that accumulate in the ducts, such as dust and debris, it can improve airflow and keep your family healthy. Additionally, regular cleaning can help your heating and cooling system operate at its best, which can save on energy usage.
Commonly Asked Furnace Questions
How Does a Furnace Work?
A home heating system is made up of several components, one of which is the furnace. This device burns fuel to produce heat and circulate it through ducts throughout the house. Another important component of a home heating system is the thermostat, which measures the air temperature and controls the furnace's operation by sending signals to turn it on or off. Thermostats come in different types, including programmable and non-programmable options, and can be adjusted using buttons or a dial to set the desired temperature.
What Is A Furnace Filter?
Regular replacement of furnace filters is crucial for ensuring a clean indoor environment. These filters work to capture debris, allergens and dust that accumulate in the return duct, protecting your blower fan and preventing the recirculation of dusty air into your home. Not only does this improve air quality, but it also helps your furnace run more efficiently.
What Is A MERV Rating?
MERV is short for Minimum Efficiency Reporting Value, a scale used to rank the efficiency of a filter at trapping particles. The higher the MERV rating, the more particles will get trapped within the filter. A filter with a MERV rating of 9, for example, will trap significantly more particles than, say, a filter with a MERV rating of 3.